get CLARITY!

CLARITY! is our all inclusive services platform for small and medium sized business.
Wouldn't you rather work on your business rather than in your business? Focusing on selling your product or service instead of managing your accounts payable, calculating payroll, or invoicing your customers. Do you find it difficult to sit back and really plan the next step for your business? Many small business owners are forced to wear many different hats while running their businesses. Let our team of qualified professionals take some of the hassle out of the mundane accounting functions you find yourself in. Let us help you take your business to the next level. From budgeting and forecasting, to data analysis and back office support to give you the valuable information you need to help increase your profits and put more money in your pocket.
BUSINESS GPS©

No matter where you are on your business journey, we have the expertise to help you navigate. You do not need to do this alone. Our Business GPS© services will help guide you safely and successfully to your next destination.
Pick your current coordinates and let's get started.

You have decided to buy an existing business. Let us help you plan and execute the transaction.
WHO WE ARE

Molinari Oswald, LLC is a full-service Certified Public Accounting and business consulting firm.

We are committed to providing close, personal attention to our clients, and we believe in the value of relationships. We view every client relationship like a partnership, and truly believe that our success is a result of your success. We take pride in giving you the assurance that the personal assistance you receive comes from years of advanced training, technical experience and financial acumen. Our continual investment of time and resources in professional continuing education, state-of-the-art computer technology and extensive business relationships is indicative of our commitment to excellence.
Our Specialties
We specialize in tax, accounting, financial statement audits, review and compilations, and business valuation consulting services, among other services. Our team has experience in a variety of industries including construction, manufacturing, healthcare, retail, wholesale, real estate investment, professional services, technology, non-profit organizations and more.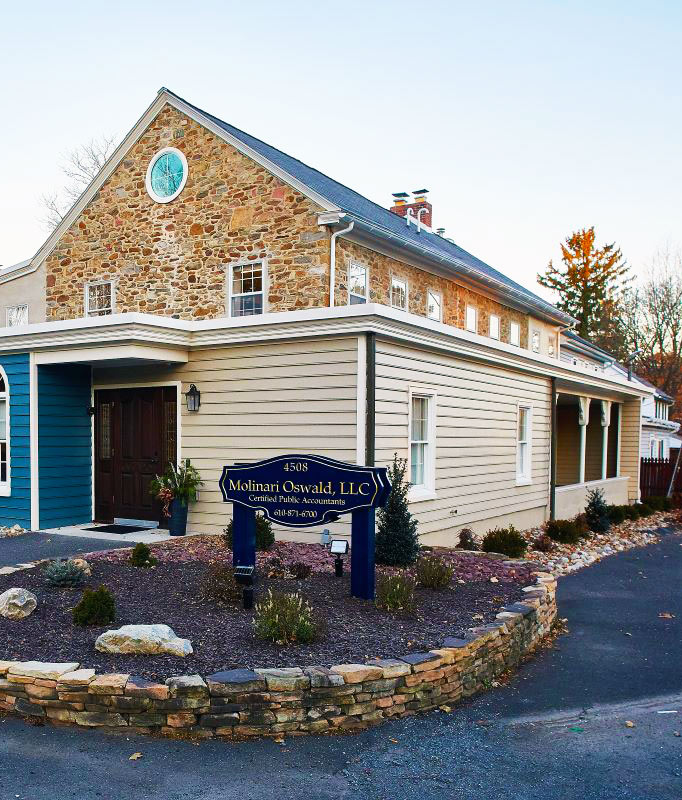 CLIENT TESTIMONIALS

Molinari Oswald was a great help and very knowledgeable with guiding my company through matters of international tax law and payments of US-sourced income to non-US residents. My business found itself in a situation where we needed to distribute income to non-US payees but were unsure of the US tax implications. Molinari Oswald guided us through the process for withholding and filing 1042-S payments to the IRS. They were a great help and very knowledgeable in matters of international tax law!
Tom Fulp
Newgrounds.com Inc.
As a business owner we must always be compliant with current tax laws. The professionals at Molinari Oswald give me the peace of mind needed so I can focus on other key areas of my business. Their staff are honest, dependable, ethical and highly competent. The caliber of professionals that every successful business owner needs.
Ron Jerdon
President - Jerdon Construction Services LLC
In writing a speech for my business' 20th anniversary celebration, names of the people who have contributed to my success come to mind, and the accountants at Molinari Oswald top the list.  I have come a long way from those challenging early days of business ownership.  They have helped me broaden my focus from growing the business to also include financial planning for my business as well as my personal affairs.  We proved to be a good team because now I own four profitable businesses and several investment properties. The services provided by Molinari Oswald are greatly appreciated and I would recommend the firm to anyone I know.
Dave Nguyen
CVIP
The decision to use Molinari Oswald as my accounting firm has been one of the best business decisions I have made. I was worried that the move from our old accounting firm to another would be stressful and time consuming, but the transition was seamless and easy. The communications and instructions are great. The office has been very good about providing reminders to submit information, giving updates as to the status of the process and instructing me what to do with the return once it has been completed. I am habitually late in providing my information, but Fran and his associates have been remarkable in preparing the tax returns quickly and without complaint. I have tremendous confidence in the firm and its expertise with my specific tax matters.
Wendy Godshall
Godshall's Landscaping & Hydroseeding, Inc. & Godshall's Lawn Maintenance, Inc.
At Truslow Yost Insurance we strive to provide the best service humanly possible and we expect the same from our accounting Firm. Molinari Oswald provides this level of service and has proven to be a huge asset to us...so much so that we use them even though we are in Virginia. I have referred them several times and some of our Virginia clients choose to use them as well. A high level of service and integrity with a staff that is knowledgeable, pleasant, and professional made them confident that they made the correct choice as well.
Gregory L.
Truslow, Principal, Truslow Yost Insurance, Orange, VA
Temple Beth El has greatly benefited from a change to a new accountant, Molinari Oswald, LLC this year.   The reports were prepared in a timely fashion, which allowed us to report to the board as well as submit grant applications before the due date.  The compilation reports were written in a very user-friendly format and easier to analyze than those from previous accountants. Our CPA was a pleasure to work with.  His friendly manner and great knowledge of nonprofit organizational accounting made him an asset to our Temple.  He was always responsive and immediately returned all phone calls or emails.  In addition, he offered helpful and sound advice regarding our operations.
Lynn Rothman
President Temple Beth El
In my line of business, attention to detail is crucial in making sure that my clients are adequately protected.  Having the same accounting representation for thirty-five years lulled me into a state of complacency.  A recent audit uncovered just how poorly I was being represented. I really appreciate the way I was able to meet with my CPA immediately to resolve the issues.  He was direct and did not sugarcoat any issues where I did not agree with the IRS findings.  He did due diligence and found areas that were able to offset some of the mistakes that we made by previous council.  He made a very bad situation bearable.  More importantly, he set me on a path to assure that nothing like this will ever happen again.  I have the utmost confidence that all of my accounting needs are in the best of hands now that I'm with Molinari Oswald.
Bob Witmer
CLU, ChFC
The staff of Molinari Oswald, LLC has a thorough understanding of the needs of the not-for-profit sector and a passion for serving organizations in the greater Lehigh Valley. They have advised our organization faithfully for many years with dedication, professional independence, and expertise. Molinari Oswald, LLC ensures that our compliance requirements are met with personal attention. In counseling they are always mindful of the viewpoint not only of governmental and accrediting authorities, but of our donors and missionaries as well.
Amy Haas Jibilian
Fellowship International Mission